Amplifying Diversity – Playback Fall 2017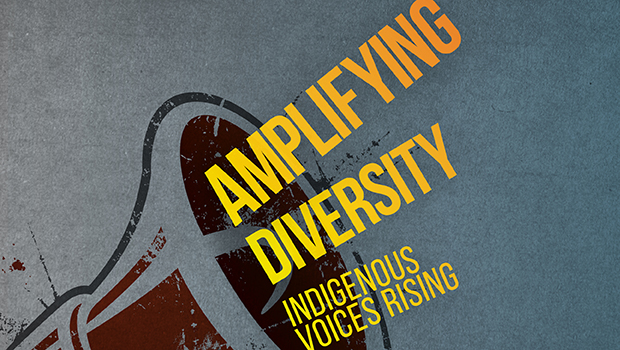 Interim editor Megan Haynes talks supporting Indigenous content in the first in a series of Playback features on underrepresented voices in Canadian media.
Indigenous people are the fastest growing population segment in Canada, with almost half under the age of 25. Between 1996 and 2006, the population grew 45% – compared to 8% for the rest of Canada. That slowed a bit after the last census (down to a 20% growth rate between 2006 and 2011), but it is still four times the national average. Today, there is an estimated 1.4 million Canadians who self-identify as Indigenous.
But at only 4% of the population, the argument is that with Canada's tightly funded film and TV sector, the population isn't large enough to sustain a huge investment in content. You're in the business of selling content – and the numbers just don't support it.
That argument is suspect. While editing pieces, I repeatedly went back to our writers asking for the stronger business case: tell me about the audience. Who bought the stories? Where are they selling? Convince the CEOs and heads of production companies that investing in Indigenous content is worth their money!
And it wasn't easy. For one thing, statistics on Indigenous film and TV are limited since no one source tracks results of these projects. Creating a benchmark for success should be high on the priority list for the recently formed Indigenous Screen Office.
But we know change is coming. There are a number of success stories (give just a few of them a read starting on pg. 14), and looking to other countries with similar populations, you can see there's even more room for growth. Australia's Indigenous Department-backed The Sapphires world premiered at Cannes, pulling in more than $14 million at the domestic box office – the top grossing film in the country in 2012. While over in New Zealand, 2010′s Boy from director Taika Waititi was the highest-grossing domestic film in the country ever…that is until his 2016 film Hunt for the Wilderpeople overtook Boy on the charts. His next film, Thor: Ragnarok, is sure to break records. The small island country with an Indigenous population of 15% has long been investing in its Indigenous people and, as of 2016, eight of the top-10 domestic films have had strong Indigenous ties.
In Canada, funding bodies like Telefilm (which recently quadrupled its fund for Indigenous content creators) and CBC's Breaking Barriers are setting aside more money for underrepresented groups, while NSI recently launched a content creator stream for Aboriginal participants. So there's government coin flowing, and the mandates are coming down to better representation – that's step one.
But there's an important societal case for increasing representation behind the camera – and one we're going to continue exploring in our Diversity of Voices series (check back over the next few issues for a look at other underrepresented groups in film and TV).
A study by the Geena Davis Institute found that having women behind the camera (either as a writer, director or producer) changed the way women were portrayed on screen. When a woman was behind the camera in a substantive role, they were more likely to hire other women; female characters were less likely to be portrayed as sex objects and were more likely to have substantive dialogue that moved the plot forward. Reason stands a similar phenomenon would happen with Indigenous filmmakers and screenwriters.
And I can't stress how important this is. For one thing, within the industry, a 2012 study by Women in Film and Television found 16% of Indigenous respondents said they had faced overt racism in the course of their job, while a 2009 study by Hill Strategies found they were the lowest-paid folks in the industry. And, as a whole, Indigenous portrayal on screen often falls the way of stereotypes.
Countless studies have shown that media representation is vital in shaping how people view other groups in society. When women are treated like sex objects on screen, it sets back efforts to move past a persistent rape culture. When people of Islamic faith are primarily portrayed as terrorists, is it any wonder Islamophobia is so widespread across Western society? When Indigenous people are only seen as Canada's downtrodden, we miss out on being immersed in a very rich culture full of uniquely Canadian stories.
The business case is being made for supporting Indigenous content and content creators and the societal argument is obvious. And it's time the film and TV production community gets on board.
Links to content will be posted here as they are added to the site.