Playback Spring 2018: Awards, amazing women and Canada's kids biz
Playback's first print issue of the year hits mailboxes this week, packed with features on the issues shaping the industry right now.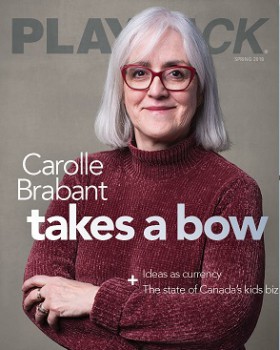 It's Canadian Screen Week and that, for us here at Playback, also means another magazine hits mailboxes across the country.
We've packed this issue with features covering the gamut of topics shaking up the industry right now: the seismic changes facing kids-content producers in Canada, the imminent departure of longtime Telefilm head Carolle Brabant, the inspiring upswing in CSA nominations for women in this year's awards and a look at the new tech that could have a big impact on how producers and broadcasters do business.
As well, we are pleased to announce Deepa Mehta's induction into Playback's Canadian Film and Television Hall of Fame, a well-deserved feat and inspiring story for all women working, or aspiring to work, in the film industry.
Stories for digital-only subscribers will be rolling out here on Playbackonline.ca over the next two weeks and you can find links to all the stories here on this page. Enjoy!