Playback Summer 2018: The Genre Report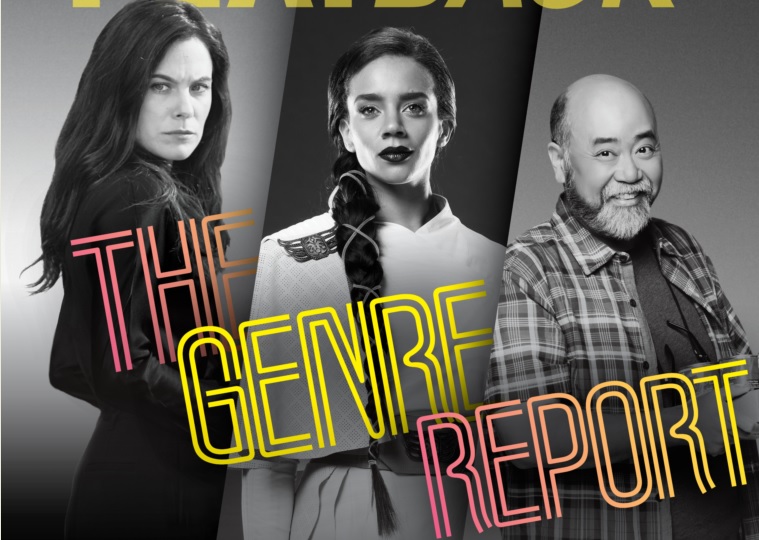 Playback's summer issue takes a deep dive into how Canada's top creatives are making TV today.
Letter from the editor 
As an editor, objectivity is part of my job description. However, I was unabashedly excited when Barbara Williams was named president of Shaw Media in 2014. What a day for women in media! She'd worked long and hard for that role and it was a well-deserved appointment (which also earned her "Person of the Year" status in Playback that year). She's now in the C-suite of Corus Entertainment, one of Canada's biggest companies and one of the few that has a presence in the majority of Canadian homes. And that's awesome.
She's recently joined in the leadership ranks by Catherine Tait, the new president of CBC and a longtime industry leader. But these women are still islands in a sea of lopsided gender representation in corporate leadership, with entertainment/media being no exception.
The arguably dire nature of this predicament has been made extraordinarily clear to me in my contributions to the Banff World Media Festival this year. Brunico has always been conscientious about gender and diverse representation on its event boards, sessions and panels, but like all things in entertainment right now, hyper-awareness has taken hold.And it's not just on the programming side. Panelists themselves are stepping up and saying they will only join sessions if they include representation outside of the white-male demographic. Which, again, is awesome. But there has to be a pipeline of people to fill the demand.
I think what's interesting about this topic is that it is so accessible. So solvable. There are a million things that none of us can control (monetizing digital media, the weather), but we have to grapple with nonetheless. But this: this is something we can control. Starting at the top of a company and going all the way down: if you are in charge of hiring or training someone else in the company, you have the responsibility to hire/train/nurture others who do not reflect you. Sure, a company can punt the hiring part to HR and institute a diversity policy around it, but you can't nurture through HR – that happens via leadership and frontline direct reports. And nurturing means retention: keeping people (specifically, mid-career women) is equally as important as hiring them.
We can design crazy algorithms to give people exactly what entertainment they want, in seconds. We can capture, store and lose vast sums of data. We can watch movies on our phones (doesn't that still kind of blow your mind?). But why can't we get more women and diverse candidates at the top? Why can't we do it right now? Why is this taking so long? Because it's not seen as a true, critical priority. If it were, it would be examined, measured and tracked in the same way that ROI is, or put on the innovation fast-track in the same way tech is.
A non-diverse approach to human resources is simply not economically viable, especially in media. Pretty much every company has a global mandate, and the world is a diverse place. If we don't keep up, someone else will, because they will find opportunity in the void. And not just gender or racial diversity: socio-economics is driving great change in the world right now, as people tire of not seeing themselves reflected in powerful or high-profile positions.
Everyone in business has the power to move the dial, but it's got to come from the top. Make it serious: put money into it. Time. Brainpower. Measure it and report the results. Get shareholders on board. Be like the BBC and post salaries on your website. Be accountable before someone else makes you accountable.
We can do this. Let's not leave Barb and Catherine sitting up there alone.
Katie Bailey, editor & content director, Playback and Banff World Media Festival
STORIES FROM THE ISSUE:
Indie List 2018: The Year in Review
Indie List 2018: How eOne reshaped its business
Indie List 2018: Thunderbird Entertainment takes off
Indie List 2018: JoBro Productions makes the jump
Programming Profile: AT&T Audience Network

The Genre Report: Canada's top creatives talk TV today