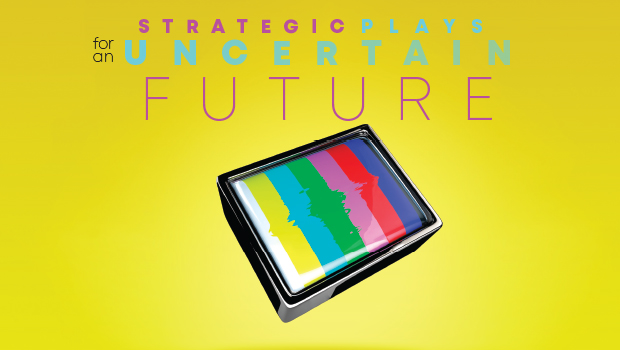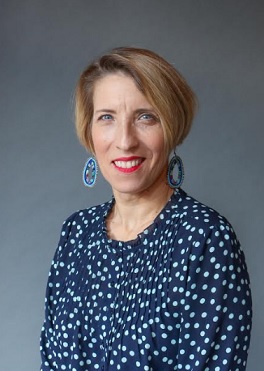 Starting a new job is a little like getting asked for identification well past your 19th birthday. It's delightful.
But if my first month has taught me anything, it's going to take me more than a few rounds of drinks with industry leaders to get a handle on this new era and the intersection of media and technology. So, I've decided to hand my column over to some leading figures to share their insights:
What do you think will define a "hit" show in 2020? Good question. Although many things have changed, any show that attracts a big audience will be considered a "hit". Whether measured by more traditional ratings or the metrics SVODs use, if a lot of people want to see a show, everyone will be happy. And as shows get more expensive to make, a "hit" will need to be popular in at least two countries.  That said, there will always be room for shows that attract passionate – some might even say fanatical – fans.  I think of programs like Arrested Development or Wynonna Earp that attract audiences that will fight for their show. — Jamie Brown, CEO & executive producer of Frantic Films
What is your response to criticism that Canada is well-placed to be a major supplier, but is "not making the kinds of shows that the OTTs are looking for"? Hog wash! It's happening! As a Canadian producer and creator, its integral to develop stories and find characters that are going to engage not only with the Canadian audiences but with the global audience as well. That's easier said than done but it is possible. Look at our experience with Corus Entertainment: they took a massive risk on our new company Mayhem Entertainment and its obviously paid off with Rust Valley Restorers becoming a big hit on OTT (Netflix). Stringent CMF and CRTC rules and regulations make it very difficult to fund commercially viable projects that will work on the OTTs, and I think government regulators need to be more flexible with their requirements for funding programs as they are currently making it very difficult for independent producers. – Tyson Hepburn, director/executive producer at Mayhem Entertainment and Tyson Media Productions
Are the nine-figure mega deals coming out of Hollywood locking in or locking out talent? I think the answer is "yes," depending on the service provider. All of the OTTs want to utilize "marquee" projects to bring eyeballs to their service, but some OTTs are focusing exclusively on that at the expense of generating a larger slate for their audience. And others are choosing to underwrite those marquee projects with mid- and low-budget offerings that appeal to other audience tastes. As the industry moves toward subscription-based service, the volume of content on offer will inevitably become one of the considerations for the consumer: Are they going to pay for the service that offers them two or three big-budget projects a month, or for the service that gives them 40 new shows to choose from per month? — Dennis Heaton, creator/showrunner, The Order, and president, Writers Guild of Canada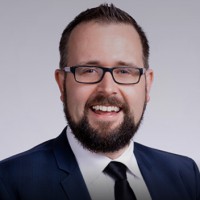 Disney+ has surpassed 10 million signups for their streaming service within 24 hours of its debut. Is this a sign for producers that our love of nostalgia is greater than our desire for innovation? Disney is uniquely positioned, as the most iconic entertainment brand and equipped with the nearly 50-year legacy of the "Disney Vault". No other brand has so meticulously created a "vault" of content, carefully determining when fans of all ages could access its past films. So, it's no wonder that legions of fans (myself included), signed up for the service on Day 1. I don't think even Walt could have ever dreamed of a day where millions of fans worldwide would have access to the entire Disney vault on their mobile devices!
Combined with the exclusive "Vault" access are their strong franchises and huge B2C marketing efforts across all platforms. The Walt Disney company are masters at "discoverability"- which we all know is key in this saturated SVOD marketplace.
Moving forward, I anticipate that Disney+ will diversify their content offering, to give their consumers new content and create a broader appeal for their platform. Especially as customers will eventually begin choosing between which SVOD services to keep, Disney will need to ensure it is a must-keep SVOD service for the entire family.
As the platform grows and Disney+ begins to analyze their data from audiences, I would expect the next round of original content will be "inspired" by Disney franchises, and eventually they will grow beyond that into both scripted and unscripted noisy, premium content with just a hint of pixie dust. I think this will bring lots of opportunities for producers. — Mark Bishop, Co-CEO and partner at Marblemedia
What does collaboration for content creators look like in 2020? How government will respond to the needs of Canadian content creators is something I'm interested in seeing. – Vanessa Case, SVP Studio Canada, VICE Media Group
With more OTT video services on our doorsteps or in Canadian living rooms, with access to fantastic new content and old catalogues, how big of a challenge is it to deliver the quality of experience consumers expect in 2020? While user expectations and habits are constantly changing, the fundamental principles of creating a great service remain constant. From a platform perspective, treating a user with respect and seamlessly serving them the right content, at the right time for the right context is key. Ultimately, emotive content that tells a great story and is valuable to the user wins the day. Ryerson researchers estimated in the Watchtime Canada Report that there are over 40,000 Canadian creators monetizing their content on YouTube, which allows for an unprecedented amount of diverse perspectives and topics. We truly think there's something on YouTube for every Canadian. — Andrew Peterson, head of content partnerships, Google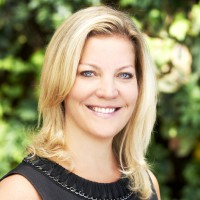 You've had tremendous success building and broadening relationships, what opportunities do you see with the streamers who have come online or are coming soon? There is a huge demand for content and being platform-agnostic enables us to be in business with any platform that reaches audiences. The key to success is strong IP and outstanding talent in front of and behind the camera. We believe our existing relationships with the streamers in other markets help position eOne for new opportunities in Canada but we're also continuing to work with our existing broadcast partners as a top priority.
It is a great time to be an independent studio, but there are still a lot of issues that need to be figured out like establishing clear paths to finding and supporting new voices. — Jocelyn Hamilton, president, Canada, Television for Entertainment One
What new skills do producers need heading into 2020? With such a glut of content out there not only do producers need to continue being as resourceful as ever when it comes to getting shows made but we'll need to also be resourceful in marketing our shows to ensure they have a chance in standing out and cutting through the noise. — Mark Montefiore, President & Executive Producer of New Metric Media
Complete this sentence: Why aren't more people in the industry talking about … What impact emerging technologies have on storytelling? AR and VR are completely changing the viewing experience. How will this affect the way we tell our stories? — Christina Jennings, founder, CEO and chairman of Shaftesbury
On the lighter side:
What do you think will replace Netflix and chillin' in 2020? Disney: Disney +  Chillin' =  Frozen Apple: Apple + Napping = Nappling Amazon Prime:  Dine & Prime Crave: Crave 'n Cravings HBO: HBO Max'n & Relaxin'
– Jocelyn Hamilton, president, Canada, Television for Entertainment One
Streamers are worried about password sharing. IRL, what do you tend to overshare? As someone who uses social media extensively for work and personally (@markjwbishop), I tend to overshare pics of my beautiful three-year-old daughter Kira.  And I also overshare my love of Christmas and the Starbucks Red Cup. That magical day (this year was Nov. 7), kicks off my Christmas season with music and Christmas decorating. Many of my industry friends on social media say that the holiday season wouldn't be the same without seeing my love of Christmas on social (Perhaps they are just being nice…) — Mark Bishop, co-CEO and partner at marblemedia
What's the longest you've ever binge watched? What starts with multi-tasking and watching some TV, easily turns into a 4+ hour binge marathon- Peaky Blinders is my latest! – Vanessa Case, SVP Studio Canada, VICE Media Group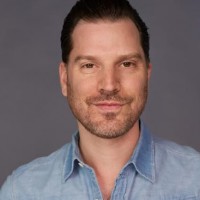 Next year is a leap year — what additional TV show (outside Letterkenny) do you suggest we should watch since we have that extra day? Years and Years on HBO. One of the most innovative, profound, anxiety inducing, relevant and relatable series in the past few years. Five stars to the writing, directing, producing and editing (and all the crafts!) to be able to jam pack so much into 6 tight episodes. Not for the faint of heart. Enjoy! — Mark Montefiore, president & executive producer, New Metric Media
With Step Up: High Water being such a huge hit for YouTube, what is your go-to dance theme song? I mean, if you're at an old school house party and House of Pain's "Jump Around" came on, how could you not get up and dance? — Andrew Peterson, head of Content Partnerships, Google
Which reboot of a TV show would you love to see? Gilmore Girls — Christina Jennings, founder, CEO and chairman of Shaftesbury
What was your first subscription to the new wave of challengers to Netflix, and what would be your last? Amazon Prime! Since we have another new show 'The Dog Dudes' streaming on their platform (through the OutTV Go App). It will also be available on Apple Plus. I'm also excited to see how the Bell partnership with Facebook Watch is going to play out and of course looking forward to seeing what the massive Disney platform will have to offer. – Tyson Hepburn, director/executive producer at Mayhem Entertainment and Tyson Media Productions
In light of recently announced plans to resuscitate Hollywood legends in CGI for new projects — both in traditional films and augmented virtual reality — what line would you love to write that reflects your views on this practice? "Come on guys, don't be such spoilsports. How could resurrecting anything from the dead possibly go wrong?" — Dennis Heaton, creator/showrunner, The Order, and president, Writers Guild of Canada
The first day of 2020 will be a Wednesday. What's the best thing about the middle of a week? A friend told me that Wednesdays are the middle child – the peacemaker between the aspirations of Monday and the resolution of Friday. — Jamie Brown, CEO & executive producer of Frantic Films
And one question I was asked – and passed on: 
What would it take for John Doyle to love the CBC in 2020? I already love CBC TV for much of what it does. Its documentary slate is admirable, for a start. What I would like to see is a firm commitment to making drama at the level of prestige-cable TV. To tell Canadian stories at that level. I'd like to hear less whining from CBC TV execs about money and funding, and for them to take note of the excellent, powerful dramas, from other countries, made on low budgets, that it streams on its own CBC Gem. All broadcasters like CBC TV – a hybrid of public and commercial – are under strain, but CBC TV clings to the commercial side, not the public side. I'd also like to see a commitment to quality-control in some of its existing, strong series, especially in comedy. Everything from Kim's Convenience to Baroness Von Sketch has an alarmingly uneven level of excellence. They wobble, as if nobody was firmly in charge. – John Doyle is The Globe and Mail's television critic 
Stories from the issue:
Best of the Year:
Production Company of the Year: Peacock Alley Entertainment
Newsmaker of the Year: Darren Throop
Executive of the Year: Catherine Tait
Showrunner of the Year: Dan Levy
Network of the Year: CTV
Format of the Year: Revolution
Lifestyle Personality of the Year: Bryan Baeumler
Film of the Year: Menteur
Media Company of the Year: Blue Ant Media
Features:
Defining events of the '10s
The exit interview: Andra Sheffer
Playback's 2019 Hall of Fame: Kevin Tierney