Executive purge at Bell Media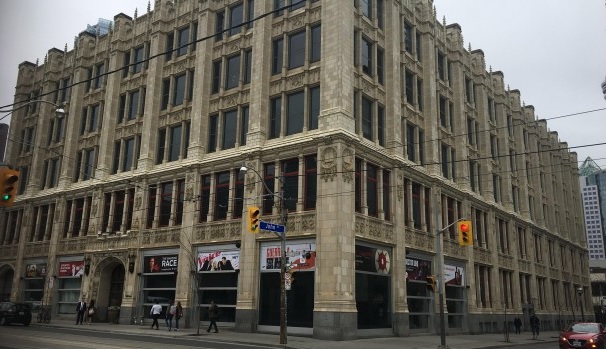 Updated: A raft of the country's most senior content executives have exited the company, including Mike Cosentino, Tracey Pearce, Corrie Coe and Nanci MacLean.
A  raft of key senior executives are reported to have exited Bell Media as the company on Tuesday made a sweeping round of executive layoffs.
Playback has learned that the mass executive cull includes Mike Cosentino (president, content and programming), Tracey Pearce (president, distribution and pay), Nanci MacLean (VP, Bell Media Studios and president, Pinewood Toronto Studios), Corrie Coe (SVP, original programming) and Kevin Goldstein (VP, regulatory affairs, content and distribution, BCE). In addition, Scott Henderson is no longer VP, communications at Bell Media. In a note sent to industry colleagues, Henderson said he has been offered, and is considering, another position at the company.
Word of the job cuts comes a day after Randy Lennox, who led Bell Media as president for the past four years, concluded his tenure at the media company. His replacement, Bell group president and vice chair Wade Oosterman, has assumed operational leadership of Bell Media with Lennox's departure.
The leadership team of 32 has been reduced by about 15%, and in a statement the company explained the changes also resulted in "promotions or expanded roles for many Bell Media leaders."
An internal memo seen by Playback Daily, from Karine Moses, SVP, content development and news and vice chair, Québec, said the changes are part of a restructuring of Bell Media's content development and news teams.
With MacLean's departure, Dave Daigle's remit will expand to include leadership of Bell Media Studios and its development of in-house productions. Daigle's new title is VP, Local TV, Radio & Bell Media Studios.
Meanwhile, Suzane Landry will continue to serve as VP, content development and programming. In the role, Landry leads French content development and programming for Bell Media's TV properties including Noovo, Noovo.ca, Crave and its French-language specialty channels.
Justin Stockman, who previously served in the role of VP, brand partnerships and clients, has seen his remit expand. In the new role of VP, content development and programming, Stockman will be responsible for English TV programming including CTV, Crave and Bell Media's English-language specialty channels.
Pat DiVittorio will continue to serve as VP programming, CTV and specialty.
An internal memo from Oosterman says the new "streamlined organizational structure" will see a number of other executives receive expanded roles and responsibilities.
Nauby Jacob has been named SVP, product platforms, in addition to his existing role of SVP, Bell Mobility. In the new role, he will lead technology development and customer experience for all digital products while also managing data strategy, on top of his existing duties for Bell Mobility.
Stewart Johnston – formerly president, media sales, marketing, and TSN – has been appointed as SVP, sales and sports. In the expanded role, Johnston will lead all advertising, subscriber and broadcast distribution revenue growth across TV, radio, digital and out-of-home platforms, including the development of Advanced Advertising strategies. The memo noted that Johnston will also oversee the delivery of all sports content nationally across TSN, RDS and other Bell Media channels.
Meanwhile, Moses, who formerly held the role of Bell Canada vice chair, Québec, was named SVP, content development and news. Moses will now oversee programming creation for all English and French-language TV, radio and digital platforms, including local and national news programming.
In his memo, Oosterman said that Moses, Johnston and Jacob would communicate the new organizational structure with their teams on Tuesday (Jan. 5). He noted also that "some leaders will have new job titles but no change in role, reflecting our alignment of Bell Media titles with the straightforward job classifications already employed across other Bell business units."
The departing personnel represent some of Canada's most recognized and experienced content executives.
Cosentino has been with the organization for more than two decades, first in executive communications roles before climbing to SVP of program scheduling at CTV Networks in 2008. He continued to climb the ladder and has served as president of content and programming since September 2017.
MacLean joined CTV in 2000, serving in a number of production-focused roles until being named president of Pinewood Toronto Studios in 2018, in addition to VP of Bell Media Studios.
Pearce has been with the broadcaster since 2001. In 2014 she was named as SVP, specialty and pay, and was later promoted to president, distribution and pay.
Coe – who has overseen development and production on numerous Bell Media series including Cardinal, JANN, Letterkenny, Orphan Black, The Amazing Race Canada and Transplant – oversaw all content commissioned from indie producers for CTV, Bell Media's specialty channels, as well as for Crave, Bell Media's pay and SVOD service.
Goldstein joined CTVglobemedia as VP, regulatory affairs in 2007. In 2015 he was named VP, regulatory affairs, content and distribution.
Meanwhile, Henderson has been with the company for 23 years, starting at The Comedy Network in 1998 and later climbing to VP of communications for Bell Media.
In a statement, a Bell spokesperson said: "Our updated structure strengthens and simplifies our interactions with viewers and listeners, advertisers, content and technology partners and other stakeholders, while also enabling the investments in content and technology innovation necessary for Bell Media to remain Canada's #1 multimedia provider."
Bell Media provides conventional TV, specialty TV, pay TV, streaming services, digital media services and radio broadcasting services across the country.