David Miller, one of Canadian film's most beloved figures, dies at 47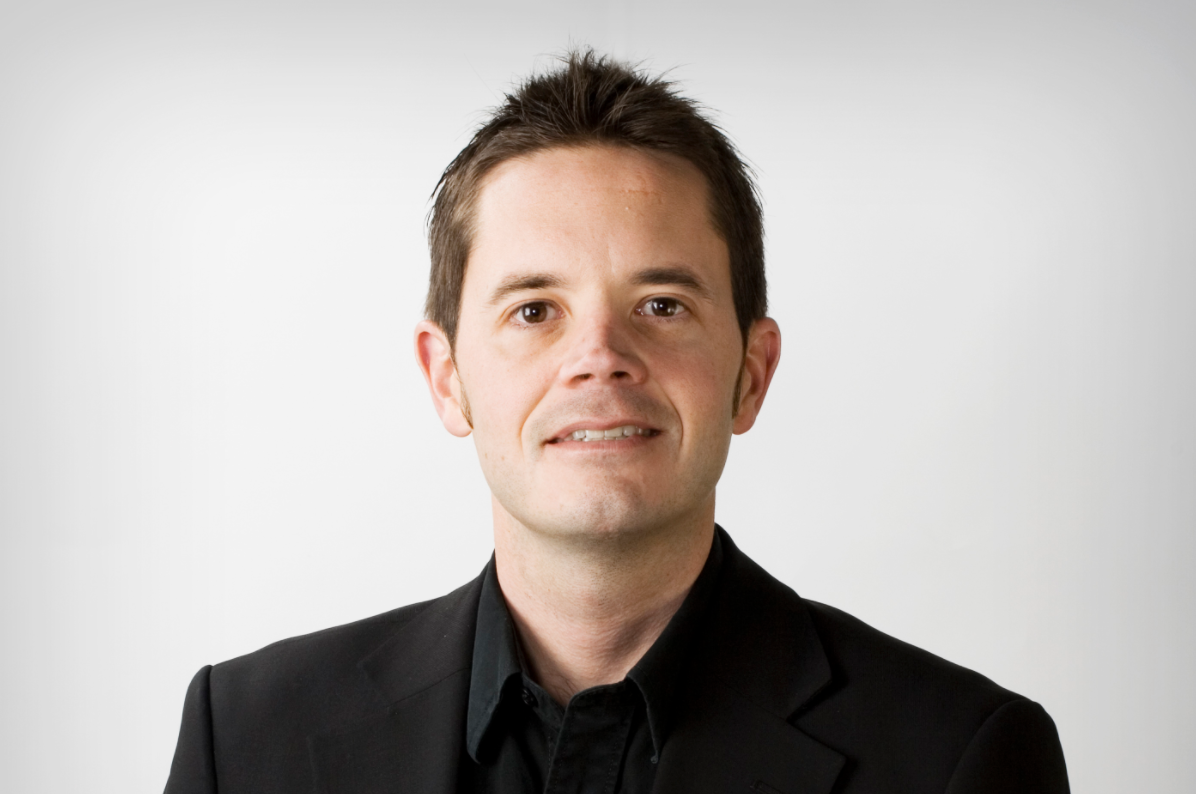 Tributes have poured in for the producer and distributor, who touched the careers and lives of so many in the Canadian screen sector.
David Miller, a veteran Canadian film producer, distributor and dedicated champion of domestic cinema, has passed away at the age of 47.
The Kitchener, ON native died last week and leaves behind a 20-year legacy of support for Canadian filmmakers and storytelling.
After finishing a communications degree at Simon Fraser University, Miller's film and TV career began with a PR role at the Canadian Academy. He was particularly inspired by his uncle Peter Starr, who was a prolific documentary producer with the NFB, and so it was a proud moment for Miller when he joined the NFB and went on to lead an Oscar-winning PR campaign for the animated short film Ryan (2004).
He then branched into programming as the director of creative and business development at Channel Zero, before moving into production and distribution. Initially, Miller worked on independent features, establishing himself as a rising star in the production world with his work on Richie Mehta's Amal.
Premiering at TIFF in 2007 and released in the summer of 2008, the film garnered acclaim with a Genie nomination for Best Motion Picture in 2009. It also won best feature at the Santa Barbara International Film Festival and Indian Film Festival of Los Angeles, and the audience award at the AFI Dallas Film Festival.
Over the course of their careers, Mehta and Miller became great collaborators and friends. "We shot two films together in India, so in effect, we fought in two wars. My fondest memory was pitching a film to Bill Clinton at a Delhi wedding – it was a bet we made. We made lots of bets, most ending in mildly amusing disasters," says Mehta. "But looking at David – whether on stage at TIFF or in Venice, or when he's holding a crowd back from entering my frame in Delhi, or when he held together our quickly depleting finances on a film, his confident yet battle-weary look back at me always said 'I got you Buddy.' And he always did."
With his next move, Miller burrowed further into the production space, in addition to expanding into film distribution for the first time. While working at Channel Zero, he had collaborated with Chad Maker and Kirk Comrie of marketing company Agency 71. The trio bonded over their shared passion for Canadian film and later went on to jointly launch A71 Productions, A71 Entertainment and the Canadian Indie Film Series.
"David's incredible drive, ability to bring people together and passion for storytelling were an inspiration to us and so many others. That passion and his energy will be sorely missed but the connections we made with David will always be remembered," say Maker and Comrie.
A71 Entertainment produced and released its first feature Blackbird in 2012. From there, Miller never looked back, helping countless filmmakers launch their careers as he guided their projects as an executive producer.
Over the past decade, his EP credits have included The Child Remains, Becoming Burlesque, Into Invisible Light, She Never Died, Acquainted, It Was You Charlie, The Cocksure Lads Movie, River, Sadie's Last Days on Earth and Into Invisible Light.
Throughout his career, Miller derived great joy from helping filmmakers realize their ambitions. In 2014, Dave Bidini recalls that Miller had managed to organize a location scout in Italy for Bidini's feature Baseballissimo. Also on the scout in Rome were Jay Baruchel, his writing partner Jesse Chabot and Geddy Lee. "We were at a restaurant in Rome when a waiter told us some very famous people once sat at our table. He then brought over a photo of Gabriel Garcia Marquez, Sergio Leone, Robert DeNiro and Muhammed Ali. I remember how much David loved that — we all did — and how proud he was to have put us in the position where that could happen. He was such a bright force in a tough grinding business," says Bidini.
Like many, Vortex Media CEO Justin Rebelo initially knew Miller from industry events, and as a from-afar admirer of his producing work on Amal. About a decade ago, when Rebelo was director of Canadian programming at Super Channel, the A71 team was struggling to finance its first feature Blackbird.
"He saw me walking along King Street during TIFF and chased me down to ask for a pre-sale to save the movie. On the spot, without knowing much about the movie, I said I would support him and trusted his judgement," recalls Rebelo.
With Rebelo's faith in his judgement – and Miller's dedication to rolling big boulders up steep hills to get Canadian films financed – the project got made and went on to win the Best First Canadian Feature prize at TIFF in 2012. Around eight years later, Miller helped recruit Rebelo as CEO of A71 Entertainment (later renamed as Vortex Media).
"His enthusiasm for the Canadian film industry, helping others with their projects and inspiring friends and colleagues to achieve their dreams was a generosity of spirit our whole industry will miss," adds Rebelo.
Channel Zero CEO and chairman Romen Podzyhun, who hired Miller as he made the transition from PR to programming, also recalls a bright and forward-thinking executive who made this industry a better place for many people.
"David was a talented and creative man and will be truly missed by the many lives he touched at Channel Zero and as an independent producer. He was a visionary, he was a risk taker and he was a mentor for all. He taught us loyalty, dedication and he inspired us to fight for what we believed in," says Podzyhun.
Most recently, in October 2020, Miller embarked on a new chapter, taking a position in the U.S. as the executive director of California-based Sonoma International Film Festival (SIFF).
News of Miller's passing has been met with an outpouring of tributes on social media from industry colleagues and friends. The number of tributes has been a testament to the careers and lives he touched during his all-too-short time with the Canadian film and TV industry.
"Whenever we would attend events or travel together, David would just seem to know everyone," says Vortex chairman Bill Marks, who had been a collaborator and business partner of Miller's for many years. "It's been said by many that David was a connector of people, but as well, he was a connector of ideas, opportunity, and art. Even though words cannot express how much he will be missed, in another way, we know that David will still always be there, and we will stay connected."
An obituary page has been set up in his name.