Hudson & Rex to unleash fourth season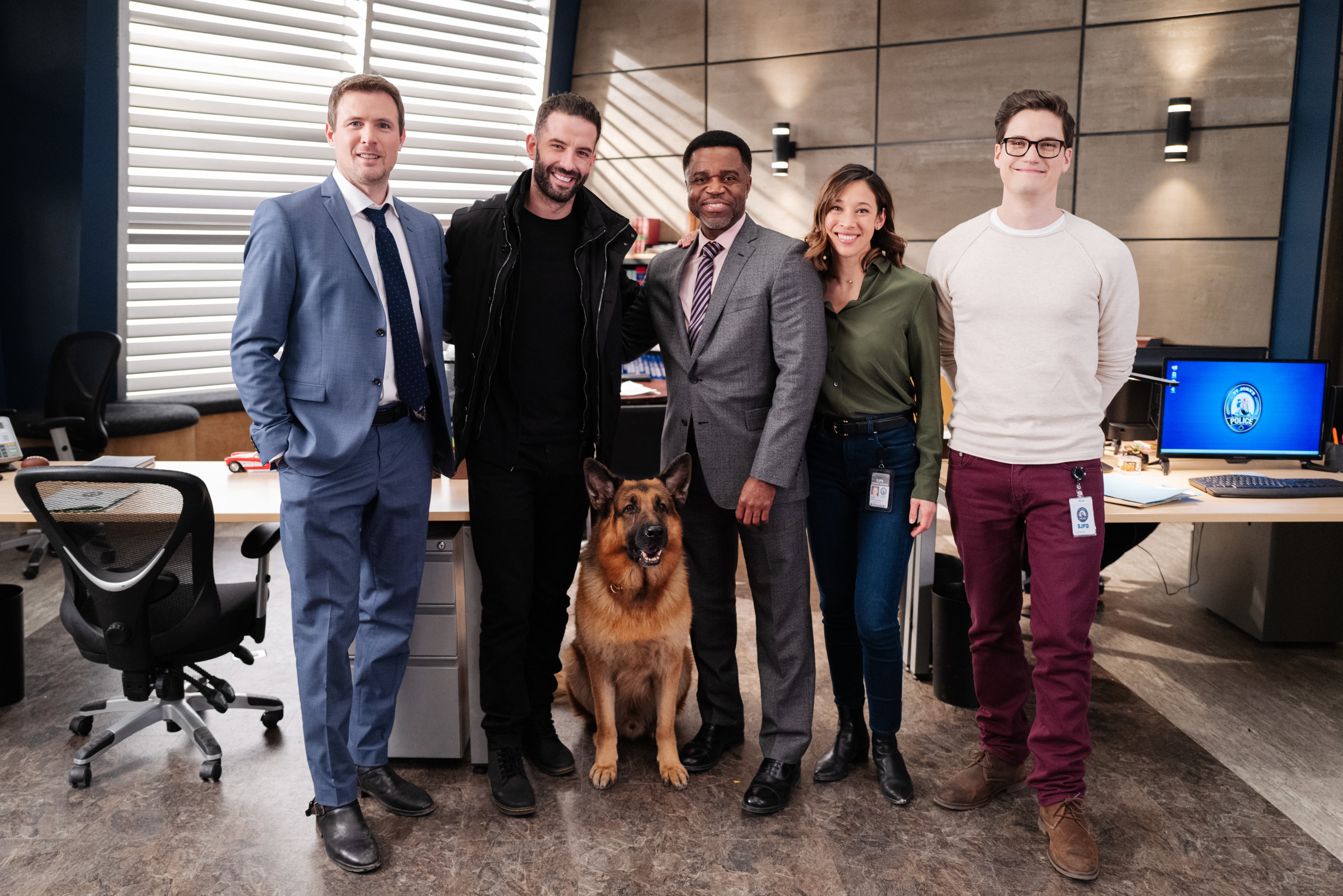 The St. John's, Nfld-set procedural has been renewed for 16 new episodes.
Hudson & Rex has fetched a fourth season.
Announced by the canine-cop procedural's cast during its season three finale yesterday (April 20), the Canadian adaptation of Austrian format Inspector Rex has been renewed for 16 new episodes.
Produced by Shaftesbury and Pope Productions in association with Citytv and Beta Film GmbH, the St. John's, Nfld-set series follows a police detective (John Reardon) and his German shepherd partner (Diesel vom Burgimwald). It also stars Mayko Nguyen, Kevin Hanchard and Justin Kelly.
Pope Productions' Paul Pope serves as a producer on season four, while executive producers include Shaftesbury's Christina Jennings and Scott Garvie, Beta Films' Oliver Bachert and Friedemann Goez, and Rogers Sports & Media's director of original programming Nataline Rodrigues.
Notably, season four of Hudson & Rex sees Peter Mitchell take the leash as showrunner and executive producer.
Mitchell's past credits include season 13 and 14 of Murdoch Mysteries and season three and four of spin-off Frankie Drake Mysteries. It was recently announced that the latter would end with its fourth season.
Additionally, writers Mary Pedersen and Jennifer Kassabian are credited as co-executive producers on this upcoming season of Hudson & Rex.
Other writers currently attached include Keri Ferencz, Joseph Milando and previous Hudson & Rex showrunners Ken Cuperus and Derek Schreyer.
Directors include Gary Harvey, Bosede Williams, Eleanore Lindo, Sharon Lewis and Felipe Rodriguez.
Notably, more directors and writers are expected to be added as the team heads towards production – which will shoot in St. John's in the coming months.
Shaftesbury also produces Frequency Podcast Network's How 2 Dog featuring Hudson & Rex master dog trainer Sherri Davis.
Pictured (left to right): John Reardon, illusionist and guest star Darcy Oake, Diesel von Burgimwald, Kevin Hanchard, Mayko Nguyen and Justin Kelly. Photo courtesy of Jessi Brinkman Evans for Shaftesbury.