TIME Studios partners with Nelvana for new series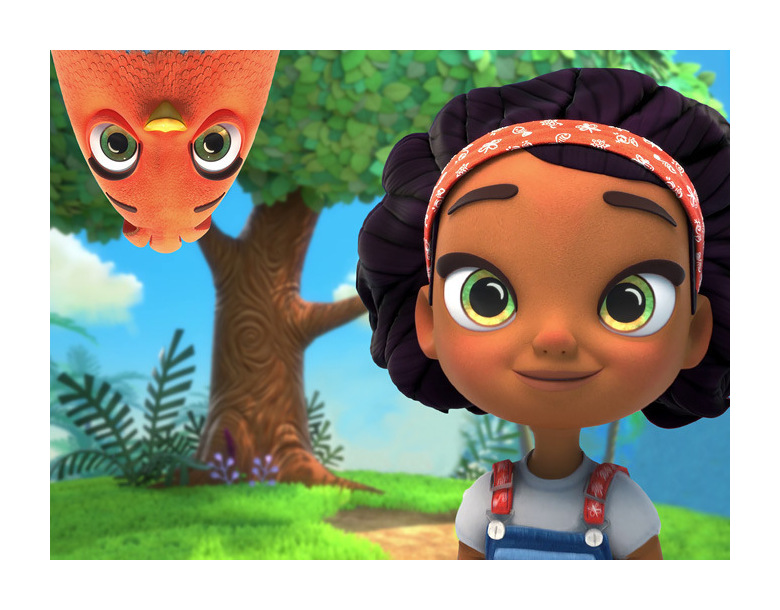 Leela's Island is TIME Studios' first preschool IP and helps address a lack of representation in kids content, says Maria Perez-Brown.
New York's TIME Studios Kids and Family division is teaming up with Corus-owned Nelvana to develop a new preschool show called Leela's Island.
Planned as a 52 x 11-minute series, this 3D-animated comedy-adventure represents TIME Studios' first preschool project since it branched out into kids entertainment in 2021. The division is currently in talks with broadcasters and has a fall 2023 premiere in mind, says Maria Perez-Brown, who heads up TIME's kids and family team.
The show concept centres around a five-year-old girl who discovers she can transform into any animal she likes, and then draws on those out-of-body experiences to assess her everyday problems from new perspectives.
"Leela's Island – featuring an Afro Latina who is curious to see the world from other points of view — is timely because it addresses the lack of representation in children's content," says Perez-Brown.
Fracaswell Hyman (Gullah Gullah Island), Perez-Brown (Gullah Gullah Island) and Janice Burgess (The Backyardigans) created the series and will write its scripts.
Perez-Brown joined TIME Studios last fall to spearhead the company's new kids division. In addition to Leela's Island, her unit recently partnered with artist Pablo Stanley to bring his Robotos non-fungible tokens (NFTs) to life as an animated series aimed at kids.
This story originally appeared in Kidscreen