Deals: ARRAY Releasing, MK2 | Mile End, Autentic, End2End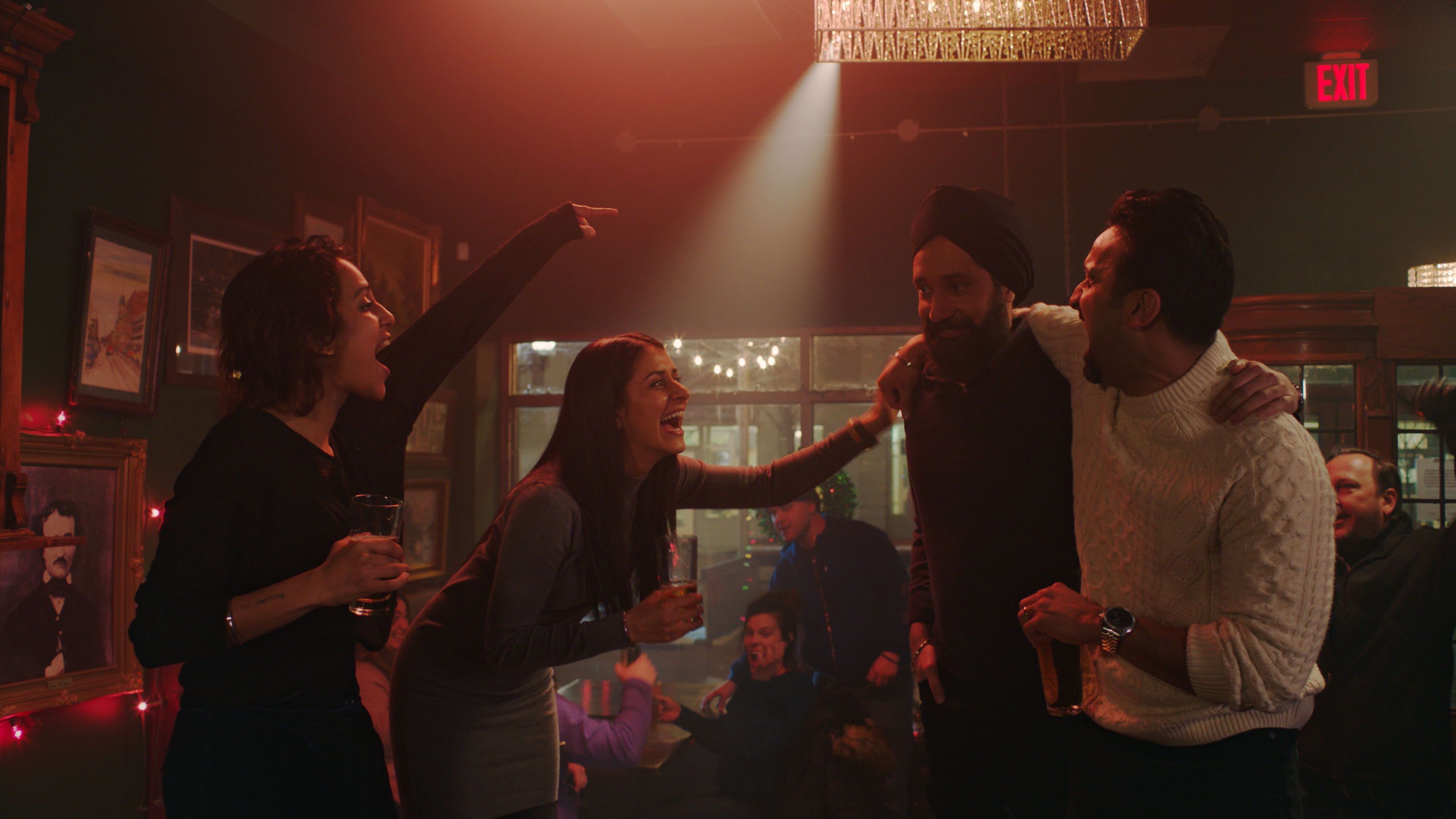 ARRAY Releasing nabs Donkeyhead, MK2 | Mile End acquires Studio 666, plus more.
A RRAY Releasing
Ava DuVernay's distribution label ARRAY Releasing has acquired Calgary-raised Agam Darshi's feature film directorial debut, Donkeyhead.
ARRAY has nabbed distribution rights in the U.S., U.K., Australia and New Zealand for the Regina-shot drama-comedy, about an Indian-Canadian family (pictured).
ARRAY also acquired the U.S. comedy-drama Definition Please and plans to put both it and Donkeyhead on Netflix on Jan. 21. Both films depict the South Asian immigrant experience.
Darshi also wrote, produced and stars in Donkeyhead, which will be distributed by Toronto's levelFILM and broadcast on Super Channel in Canada. The other producers are Anand Ramayya and Kelly Balon of Canadian prodco KarmaFilm. Deepa Mehta, Kim Coates, Robert Cuffley and Mohanish Mansuri executive produced.
The production is financed by Telefilm Canada, Creative Saskatchewan, SaskTel Max Equity Fund, Canada Media Fund, Super Channel, and B.C. and federal tax credits.
MK2 | Mile End
Montreal-based distribution outfit MK2 | Mile End has acquired rockers the Foo Fighters' new horror comedy film Studio 666 from Open Road Films. Olivier Gauthier-Mercier of MK2 | Mile End and Tom Ortenberg of Open Road Films brokered the deal.
The movie — which stars band members Dave Grohl, Taylor Hawkins, Nate Mendel, Pat Smear, Chris Shiflett and Rami Jaffee — will hit select theatres in Canada on Feb. 25 at the same time as the U.S. release, handled by Open Road Films.
Studio 666 sees the Foo Fighters face supernatural forces as they try to record their 10th album in a Los Angeles mansion.
BJ McDonnell directs, based upon a story by Grohl with a screenplay by Jeff Buhler and Rebecca Hughes. The film is produced by John Ramsay and James A. Rota, and executive produced by the band members as well as John Cutcliffe, Wes Hagan, James Masciello, Tom Ortenberg, Matthew Sidari, John Silva, Gaby Skolnek, Pat Smear, Kristen Welsh and Mitchell Zhang.
Autentic Distribution
German-based factual distributor Autentic Distribution has pre-sold Toronto-based prodco Go Button Media's Colossal Machines to National Geographic.
The 6 x 45-minute factual series outlines the design of some of the world's unique colossal machines. It's produced by Go Button Media and Autentic's own production unit.
The series will be available on National Geographic worldwide except German-speaking territories and the U.S. In the German-speaking territories, it will be available on SPIEGEL Geschichte and ServusTV. Edmonton-headquartered Super Channel also recently acquired Colossal Machines.
End2End Media Group
Vancouver-based End2End Media Group has signed a partner agreement with Toronto-based PurpleDOG Post Production. End2End, launched in November, is billed as a "one-stop-network" for U.S. and foreign film and TV producers to bring projects to Canada.
PurpleDOG is a boutique post-production house alongside sister company LightVAULT Digital Media Services. PurpleDOG's range of services include dailies, colour grading, sound and VFX while LightVAULT provides catalogue storage and distribution.