Playback Staff
Posts by Playback Staff
Playback's 10 to Watch 2022: Sasha Leigh Henry
The Toronto filmmaker is juggling film and TV, with the upcoming series Bria Mack Gets a Life and her first feature as a producer, the TIFF world premiere When Morning Comes.
Playback's 10 to Watch 2022: Ryan Bobkin
The Toronto producer has had a fast career trajectory in Canada's film industry as head of development of Film Forge, working with filmmakers Brandon Cronenberg and Amar Wala.
10 to Watch: Meet the class of 2022
The newest cohort of Playback's annual 10 to Watch spans creative and executive talents across film and television.
Hot Sheet: Top 30 TV programs for Jan. 3 to 9, 2022
The season two premiere of CTV medical drama Transplant attracts more than 1.1 million viewers, while the series premiere of CBC comedy Son of a Critch cracks the top 30.
Hot Sheet: Top 10 films for Jan. 7 to 13, 2022
Spider-Man: No Way Home stays on top of the Canadian box office while The 355 hits No. 4 in its debut week.
Hot Sheet: Digital demand for Jan. 3 to 9, 2022
Cobra Kai overtakes fellow Netflix series The Witcher to lead digital and overall demand in Canada.
Hot Sheet: Top 30 TV programs for Dec. 27, 2021, to Jan. 2, 2022
The Rookie leads while CBC's New Year's Eve coverage makes the top 10.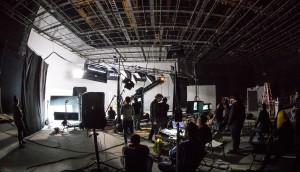 Sponsored Supplement
Modernized payment solutions a game-changer for film & TV industry
SPONSORED: RBC provides clients with a suite of innovative new payments solutions offering flexibility and efficiency.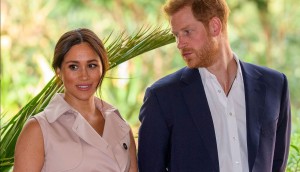 Blue Ant International inks deals in Latin America
The sales with leading Latin American platforms include a collection of docs about the Royal Family.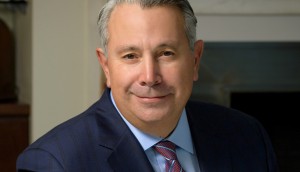 Rogers locks down Staffieri as its permanent CEO
The former CFO has been serving as interim Rogers CEO amid the company's proposed Shaw acquisition.
Hot Sheet: Top 10 films for Dec. 31, 2021, to Jan. 6, 2022
Spider-Man: No Way Home leads the Canadian box office into 2022, followed by Sing 2 and The King's Man.